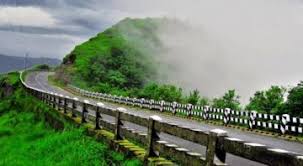 Upon your arrival at the railway station or airport in Guwahati, the tour agent's representative will receive and help you with your smooth transfers to your hotel in Shillong.
Enjoy the scenic road journey to your hotel and revel in the picturesque views of surrounding natural beauty. As you reach your hotel, check in and relax for a while. Later in the day, the tour itinerary takes you for a visit to the beautiful Umiam Lake, a manmade reservoir built on the Umiam River.
Umiam Lake: A beautiful man made water reservoir on Umiam River surrounded by soothing environment perfect to enjoy a disconnect from outer world.This beautiful waterbody is famous amongst tourists as it offers activities like kayaking, boating, water cycling and more.
As the day ends, you will return to the hotel for a comfortable overnight stay.