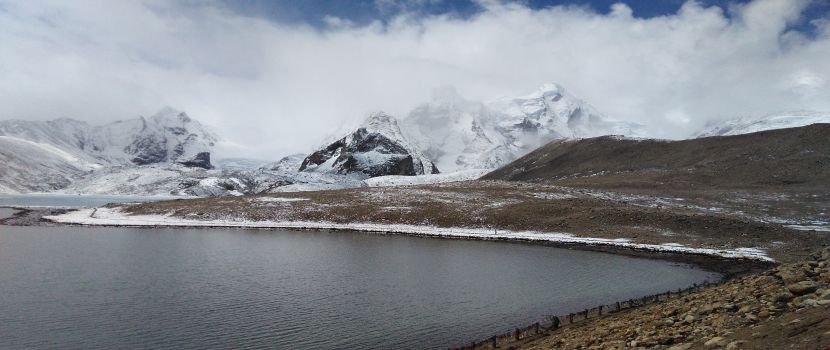 Sikkim is a spectacular gemstone resting on the northeastern arm of India. It is a landlocked mountainous region sharing its borders with Tibet, West Bengal, and Nepal. Despite being sparsely populated, Sikkim is highlighted with dynamic and panoramic views of meadows and valleys. Its alluring pulchritude never ceases a chance to impress visitors that throng to Sikkim. Moreover, it is the home to the third-highest peak in the world, Kanchenjunga. Over the years, there's has been an increase in the demand for Sikkim tour packages. The sole reason behind it is the initiatives taken by the Ministry of Tourism of Sikkim for boosting tourism in Sikkim.


Apart from these, several other reasons make Sikkim the new tourism hub for a great staycation. People visit Sikkim for understanding the concept of Buddhism closely. Since the cities in Sikkim like Gangtok, Ravangla, Pelling, and more are a hub of adventure activities, people flock there for relishing the venture of trekking, camping, hiking, river rafting, and much more. To live like a local, you can get a reservation made for a homestay in Sikkim. Let's find out why Sikkim should be your next holiday destination.


Blessed With Scenic Meadows & Valleys
The charming scenery of Ravangla, Pelling, Namchi, and Zuluk are preeminent names in the list. Tourists, including the shutterbugs and nature lovers, swarm on a huge scale for admiring the charm of these places. These valleys are adorned with the backdrop of Himalayan range and wear a misty shroud throughout the year. By booking a Sikkim tour package, you can relish the fun of spending intimate time with nature in these valleys.
An Abode of Pious Monasteries
When in Sikkim, never miss out visiting sacred monasteries. The monasteries of Sikkim like Rinchengpong, Pemayangtse, Tsughlakhang, Namchi, Lachen, Rumtek, Phodong, and more are indescribable. Their calm ambiance and positive atmosphere is the ultimate source for tranquility. You require no extra efforts to muster calmness. Throughout the day, the monks can be seen meditating and praying to Buddhist religious figurines and Buddha. Not only these but relics of Buddha are also stored in these monasteries.
Haven For Adventure Lovers
Every top travel agent in Sikkim asserts Sikkim to be the daredevil's delight. The opulent passes, trekking trails, hilly terrains, and camping sites rope in hordes of tourists from all over India. Even foreigners visit these places of Sikkim for an adrenaline rush. Whenever an individual buys a Sikkim tour package, enquire about the thrilling activities offered from your Sikkim tour operator. Furthermore, the hilly region of Sikkim is the best destination for stargazing. Pitch a tent in one of the beautiful valleys and gazing at countless stars in the sky- doesn't that sound amazing!
Flora & Fauna in Abundance
Sikkim is home to a variety of the flora & fauna. The woods and sanctuaries are homes to the elusive flower of Rhododendron that blooms only in Sikkim. Jawaharlal Nehru Botanical Garden, Maenam Wildlife Sanctuary, Shingba Rhododendron Sanctuary etc., are perfect destinations for admiring the beauty of nature in multitude. You can also spot animals like the red panda, snow leopard, black bear, tahr, moschus etc. Do not forget to capture the photos of the beautiful nature in your cameras while touring in Sikkim.
Final Thoughts
Though Sikkim is appealing, life in such high altitudes is not as easy as we expect. The locals of Sikkim carry dedication and determination in profusion for residing in the region. One can never predict what may occur at the next moment but owing to the jovial spirit of the Sikkimese people, the liveliness never fades away.