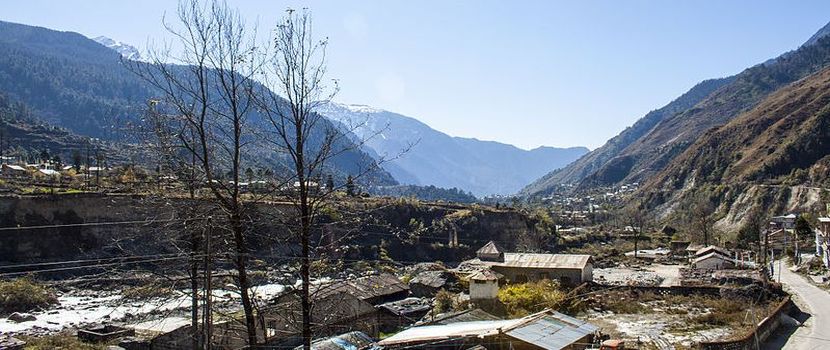 Resting amid the snow-clad peaks of Himalayas and sharing the borders with Myanmar, Bhutan, China, and Bangladesh, the Northeastern side of India is a blissful destination. It comprises of the seven sister states that are known for their quintessential meadows and serenity. Mother Nature has bestowed its love in profusion and it can be seen in all seven sister states. Apart from natural beauty, Northeastern India holds a great history of its culture & tradition. Since the natives belong to tribes, it makes even intriguing to dig more about their daily lives. Owing to the compelling history, culture, and traditions, tourists contact tour operators and get booked a North East tour package for themselves. Every package for Northeast India includes various perks and facilities that make the vacation memorable. Continue reading and know about some lesser explored tourist sites in Northeast India.
Top Tourist Sites in Northeast India
Prior to setting out your foot for a soul-calming vacation on the northeastern side of India, take a look here as we discuss some major tourist attractions that should be in your North East India Holiday Package.


1. Mawphanlur in Khasi Hills
Want to take a break from the hectic schedule of life? Mawphanlur in Khasi Hills should be on your bucket list. The entire region of this hamlet is adorned with lush green hills embellished with white flowers. A person should embark a jaunt to Mawphanlur hamlet once in their lifetime.

2. Dzukou Valley b/w Manipur and Nagaland
Dzukou Valley is a scenic valley that separates Manipur from Nagaland. The jagged hilly terrains of the valley are covered under the green grass and fed by the waters of streams that flow nearby. Owing to the pulchritude of Dzukou Valley, one can succumb to it and rejuvenate the senses easily.

3. Zemithang: A Splendid Paradise
Zemithang is a sleepy hamlet on the rural side of Arunachal Pradesh. It is the closest Indian village to Bhutan. Individuals seeking solace and calmness from the hectic schedule of life throng to Zemithang. Not only in India, but many countries overseas also proffer North East India Tour Packages with the best arrangement for hotel and sightseeing.

4. Divine Waters of Gurudongmar Lake
Sikkim houses some intriguing destinations that include religious shrines & monasteries. Gurudongmar Lake is one of the well-known pilgrimage sites. People of all faiths visit this lake. According to the legend, Guru Padmasambhava sanctified the lake. Due to this, the lake doesn't freeze even during bone-freezing winters.

5. Yumthang Valley: The Source of Solace
The breathtaking Yumthang Valley is a popular site of interest in Sikkim. Untouched from civilization, this pristine valley promises utmost retreat to the visual senses. A pleasantly cool climate, hills bordering the area, and lush green vegetation is a perfect combination to define the beauty of Yumthang Valley. While being at Yumthang, you can enjoy a good quality time trekking and riding yak.


Other Places in North East India
Hope that this North East Travel Guide helped you in learning something about the Northeastern side of India. Apart from the top tourist attractions described above, there are several other places on the Northeastern side of India. Tawang Monastery, Root Bridge, Majuli Lake, Ujjayanta Palace, Blue Mountain etc., are some well-known destinations that catch the sight of tourists from different places all over India.