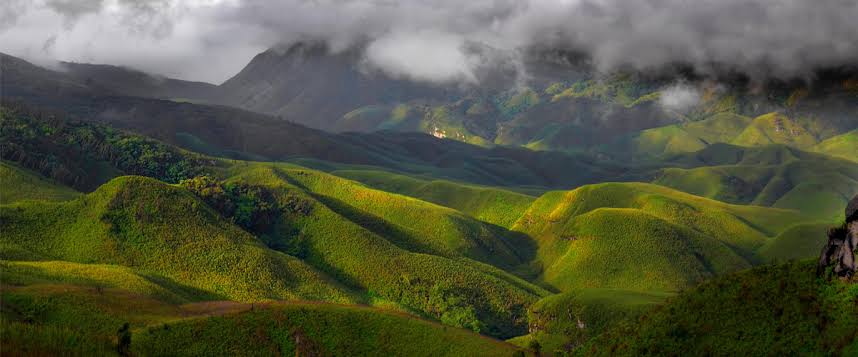 With a handful of population, North East India can be counted among some of the most pristine lands in the country. Be it the multiple hues of culture, the beauty of nature or the wilderness of woods, there are many reasons to fall in love with hill stations of North-East India. That is why tourists from far and wide always dream of visiting this particular region of the country.
Northeast India is comprised of seven separate but adjoining states, as well as standalone Sikkim, and is the most tribal region of the country. Although the mountainous scenery is arresting, the northeast parts remain the least visited part of India. This has been because of its remoteness, and also the permit requirements placed on tourists. Ethnic violence, as well as the sensitive location of the northeast region bordering China, Bhutan, and Myanmar, remains issues. Assam, Meghalaya, Nagaland, and Tripura are regarded as relatively peaceful though. Tourist numbers to these destinations have been dramatically increasing in these recent years.
Adding to its charm, tourist attractions in North East India are abundant and quite exciting. There are beautiful treks, wildlife sanctuaries, charming caves, scenic lakes, waterfalls, picturesque villages, adventures and many more. In other words, it can be said that you will be blown away with the delights during your trip to Northeast India. All you need is a reliable North East tour operator who understands your specific needs and requirements. You also need a travel guide to North East to explore the best part of the regions. Find out about where to visit there in this given guide to northeast India-
North East India Hill Stations
Extended over the Great Himalayas, there are hill stations found quite in abundance in North East. The hill stations are blessed with impressive views of mighty peaks, misty mountains, blissful weather, tea estates, small villages, ancient monasteries and charm, unique of the hills. Gangtok, Darjeeling, Shillong, Pelling, Aizawl, Cherrapunji, Tawang, Lachung, Ziro, Haflong, are some of the popular hill stations here.
National Parks and Wildlife Sanctuaries
The bio-diversity of North East India is incredible. The sight of some of the endangered animals such as tigers, snow Leopard, one-horned Rhinoceros, yaks, musk deer, red panda, and sambhar mesmerizes even the most experienced travelers. Besides wild mammals and a large variety of flora and fauna, reptiles, avian population, fishes, etc. found in wildlife sanctuaries in this region. Kaziranga National Park, Manas National Park, Mouling National Park, Kanchendzonga National Park, Keibul Lam Jeo National Park, Pobitro Wildlife Sanctuary, etc. are some famous wildlife sanctuaries in North East. Learn more about them, before you make Northeast tours and travel plans.
Monasteries in North East
Monasteries are a major aspect of North East India, owing to its shared roots with Tibet. While on your Northeast India tour, do not miss out to explore the monasteries in the region. Some of the popular monasteries in North East are Rumtek Monastery Enchey Monastery, Pemayangtse Monastery, Dubdi Monastery, Sinon Monastery, Ghoom Monastery, Tashiding Monastery, etc.
Waterfalls in North East India
The North East region is the home to some of India's tallest waterfalls. Some of the famous waterfalls in the region are Langshiang Falls, Nohkalikai Falls, Nohsngithiang Falls, Kynrem Falls, and Vantawng Falls.
By booking memorable tour packages offered by North East travel agents or tour operators, you can cover amazing places in the region. All you need to do is, give your tour operator a chance to be your travel guide. From accommodation to commutation, monetary constraints, special requirements, and all other travel concerns, your tour operator will handle them all with utmost care and attention.