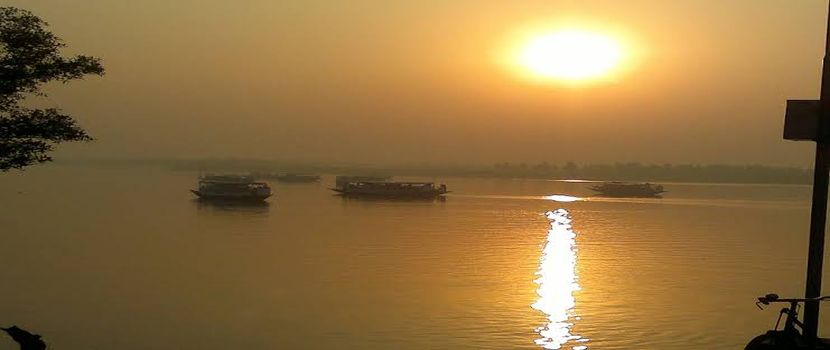 West Bengal offers a rich history to the tourists. It is interesting to note that West Bengal was also mentioned in one of the greatest epics Mahabharata. It has an interesting geographical location that stretches from the Himalayas to the Bay of Bengal. West Bengal offers several magnificent landscapes to tourists that can leave them mesmerized with its beauty. You will get everything here that may include art, stunning mountains, beautiful nature, and countryside among others. Your trip to the place will remain incomplete if you do not visit the following places given below:
• Kolkata: It is the capital of West Bengal and has emerged as one of the largest metropolitan cities in India. According to experts, the ancient city is believed to be inhabited for more than two thousand years. The rich culture and diverse ethnicity of the place have always enthralled tourists from all over the globe. It has got several attractive tourist destinations that may include Howrah Bridge, Park Street, Victoria Memorial, Indian Museum, Jorasanko Thakurbari, Kalighat Kali temple, Science City Kolkata, Mother House, etc. It is highly suggested to hire the best travel agent in West Bengal for a memorable trip.
• Darjeeling: It has emerged as one of the best destinations to explore. The place will fascinate you with its amazing beauty. You will fall in love with Darjeeling's lush greenery, snow-capped mountains, and an excellent view of Himalayas. It is nothing less than heaven on the earth. When you are in Darjeeling, you must visit Darjeeling Himalayan Railway, Singalila National Park, Tiger Hill, Observatory Hill, Happy Valley Tea Estate, Japanese Peace Pagoda, Mirik, and Rock Garden. You may indulge in trekking and water rafting, as these activities have gained an immense popularity. You will also love the sight of various popular tea gardens in Darjeeling.
• Bankura: It has become an important place from a historical and artistic angle. It is situated on the west of the state and is mostly included in all West Bengal tours and travel packages.. You will find several captivating tourist attractions at Bankura that may include Biharinath Temple, Susunia Hill, Rasmancha, Garh Darwaja, Ganesh and Nandi statue, Mukutmonipur Dam, etc. These destinations may prompt you to trek and hike.
• Midnapore: The place is also popularly known as Medinipur. It is located at the west of the Medinipur district. It has already carved its niche as a popular pilgrim center as you will find various famous temples and mosques here. The place has also significantly contributed to a large number of freedom fighters for independence. You will also come across monuments in Midnapore that were created in the memory of war heroes. When you are in Midnapore, do not forget to visit Jora Masjid, John's church, Chandrakona, Tamluk, Kali temple, etc.
• Siliguri: The picturesque location has emerged as one of the most popular places in West Bengal. It will leave you fascinated with the spectacular views of Himalayas. It has already become hugely popular for timber and tea. You will love the amazing view of dense forests and tea gardens. When you are in Siliguri, you must travel to Kali Mandir, Salugara Monastery, Coronation Bridge, etc.
• Murshidabad: The place has already become home to several religions and races. Murshidabad is situated on the banks of popular river Bhagirathi. The history of Murshidabad goes back to pre-historic times. It was once the capital of West Bengal before British rulers decided to shift the capital to Kolkata. Places like Imambara, Wasef Manzil, Katra Mosque, Katgola, Jahankosha canon have gained huge popularity.
• Hooghly: It has also become one of the most interesting tourist destinations and is highly recommended by the West Bengal tour operators. A large number of tourists have a strong reverence for Hooghly as Ramkrishna Paramhamsa and Sarada Devi stayed here for many years. It has also great historic relevance as you will see hints of Portuguese, French, and Dutch culture. Therefore, we can conclude here that get in touch with the best Travel Agent in West Bengal and visit the above-mentioned places in your coming holidays.
Therefore, we can conclude here that get in touch with the best Travel Agent in West Bengal and visit the above-mentioned places in your coming holidays.