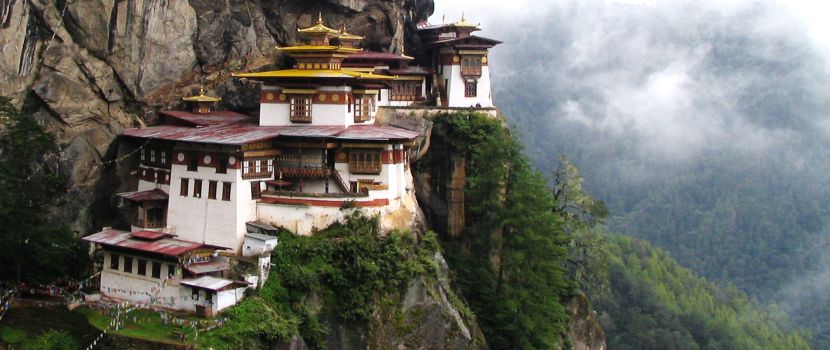 Most of us have been to the hill towns of Shimla, Manali, Rishikesh, Kullu, Lansdowne, and Kasol once or twice in a lifetime. Think big and plan a vacation to the 'Land of Thunder Dragons' Bhutan. Perching on the quaint hilly region, Bhutan is a widely preferred country for holidays. Its enormous rocky expanse and lush green valley along with pristine monasteries are something to describe as an ethereal treat. Owing to its location in the Himalayas, it is a carbon-negative country in Asia that earns it the name 'Last Shangri-La'. This country offers a lot of places to visit and multiple activities to enjoy. What you should do on a Bhutan holiday tour? Here's a small guide.


Top Things To Do in Bhutan
Needless to say, The Land of Thunder Dragons promises a fusion of adventure and fun. There's something for all. Set up camaraderie with Bhutanese in some interesting ways listed below.


The fun of exploring a place becomes even compelling when you get to know about its history and culture. You can learn about the Bhutanese culture easily by socializing with locals. It is the best way for exploring the culture of Bhutan from the turf level. Even Bhutan travel guides also assist in understanding the culture of the place from the turf. Visitors, after socializing, can get to know about Bhutanese traditions & customs that are being followed for thousands of years.


The trekking/hiking at Jomolhari is amazing. Blest with the unspoiled landscape, it is one of the most arresting landscapes in Bhutan. It is a fourteen-day-trek that covers 217 km in total. The trekking commences from Drukgyel (Paro) and takes a trekker through the scenic beauty of Bhutan. The charm also includes a sighting of animals like blue sheep and Takin. Every Bhutan tour package contains the facility of adventure activities, however, it is entirely up to the person to engage in it or not.


Party- The Bhutanese Way!
Let's get over the stereotype of Bhutan being a typical nature's delight. Despite being located in a mountainous region, the city of Thimphu is a great place to live and party. Yes, there are numerous ways for a visitor to spend good quality time. Thimphu's nightlife is something that you shouldn't miss. Several clubs, sensual dancers, and booze are now available in Bhutan. Moreover, if you have a rich taste in music then folk music concerts and traditional dances are organized here as well.


Do Not Forget The Tiger's Nest
Though tigers do not live in a nest, Bhutan will show you how they can accommodate in a home made up of sticks and twigs. Tiger's Nest is a popular and oldest monastery in Bhutan. It is said to be existing since the times of Guru Rinpoche, a Buddhist religious figurine. Whenever you'll book a Bhutan holiday tour package, this name will be penned clearly on the itinerary sheet.


Archery is the national sport of Bhutan. But for the Bhutanese, it is a mania. All archers from different directions of the country muster to bag the accolade. Right from the traditional bow-arrow to the modern archery equipment, everything is used for hitting the bull's eye. And, the most interesting part is that people cuss and insult archers, in a friendly way, to distract them.


Final Words
Bhutan is an intriguing holiday destination. Tourists from all over the world visit this country to learn Buddhism, gain mental peace, and explore the lesser explored sides of The Land of Thunder Dragons. If you're all set for vacationing in Bhutan, contact your travel operator and buy a Bhutan tour package.