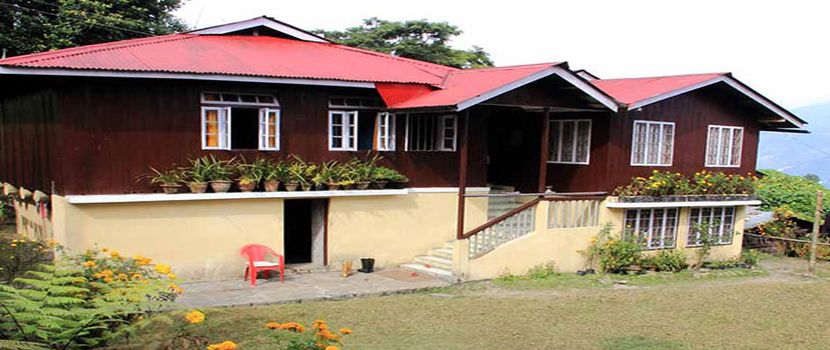 Inarguably, the northeastern side of the Indian subcontinent is embellished with gems. Sikkim is one of the precious gems we have in the country. Sleeping in the snowy emerald laps of the magnificent Himalayas, the state of Sikkim is a major tourist destination. Its pulchritude lures orophiles on a major scale. People from different Indian cities approach their tour operators for buying best Sikkim tour package. In a nutshell, the unparalleled charm of Sikkim can satiate the hunger of travelers across the country.


Whenever a person opts for a Sikkim tour package, the foremost thing checked is the hotel/guesthouse/resort offered. Without a comfortable sojourn, one will not be able to enjoy the vacation. However, times are changing and due to the development in the tourism space of Sikkim, homestay options have emanated on a huge scale. In the current scenario, you can find a lot of homestays in Sikkim. Let's tell you some reasons why homestays are better.


Paarivaarik Mahol- Just Like a Home
With the progress in the Sikkim Tourism Industry, the locals were enlightened by the zonal authorities about the benefits of providing homestay option for tourists visiting rural Sikkim. With this, the visitors will not just get closer to the culture but, they'll be able to understand the same at ground level. The well-off tribes in Sikkim provide budget homestays to Indian and foreign visitors. There are several other benefits of living in a home stay in Sikkim. Take a look.


Getting Amicable to Locals

A budget homestay is a different form of accommodation. Unlike hotels where you are facilitated with world-class services, homestays proffer an opportunity to meet locals. In a nutshell, a homestay is not just accommodation, but a way of living life in the local's boots.


Homestays are Cost-Efficacious
A majority of homestays in Sikkim and other parts of Northeast India hold great value for money. Since they have an economical tariff, travelers can conveniently bear the expense without amending their vacation budget! Not only this, but special discounts are provided to those who get the homestay booked for a month or two. Moreover, some homestays provide meal sharing facility as well. This facility allows the guest to share the same meal with the property owner.


Staying in a homestay provides an opportunity to gel up with locals. With this, you can gain the idea of less-explored sites in the state. Unlike the tourist trail, travelers can visit different places after inquiring the locals. Since you'll be staying with a native, there's a high chance of meeting new people, sharing experiences, and witnessing the place with the eyes of a local


Imbibe with Local Culture
By residing in a homestay in Sikkim, a traveler gets a chance to imbibe with the culture of the place. Observing the lifestyle of people, understanding customs first-handed, learning a new language, cooking luscious dishes etc., can be experienced with the homestay host. Such beautiful insights, we're sure, hotels do not assure.


It's a Home Away from Home
While accommodations like hotels, motels, guesthouses, resorts, farmhouses, hostels etc., might offer a homely feel, they aren't homes in real. On the other hand, a homestay is a comfortable cozy home for sure. Reside in a homestay in Sikkim for a week or more and you'll be still at home away from home.


The Final Lines…
Several travelers, whether solo or groups, have stayed in guesthouses and hotels without any second thought or opinion about it. But, we're sure that you hardly remember the names and faces of the receptionist or owner (sharp memory excluded). But, a homestay in Sikkim of any other part of the world assures a real home-like feeling. You are attended by genuine hosts while exploring the world around them.