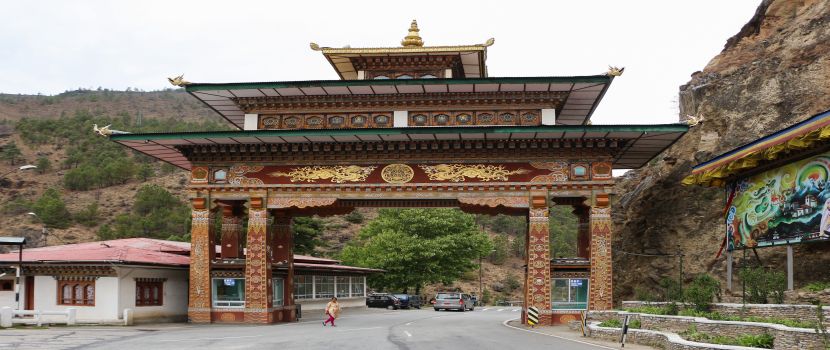 "The Last Shangri La" is a famed tourism site resting in the Himalayan range. It is a landlocked country that shares its borders with India and China. With a whopping 72%, a major area of Bhutan is covered with woods that provide shelter to numerous mammalian species. There are numerous monasteries, trekking trails, camping sites, and other things to do in Bhutan.


This is such a mainstream introduction we get to see about Bhutan. Scattered all over the internet are numerous blogs and articles about Bhutan that emphasize its beauty. Though the true charm of Bhutan lies in its natural sites, this country is beyond woods, monasteries, and trekking trails. Want to know more? Keep reading further because it will surely help in making the best of Bhutan tour.
There exists a variety of tour packages for Bhutan. Apart from a regular Bhutan tour package, you can purchase various theme-based packages from a Bhutan tour operator. The team of packages developers is considerate in developing the right packages for Bhutan tours. All these packages contain elusive arrangement for sightseeing, hotel booking, and adventure activities in Bhutan. Let's take a look at the packages that are in demand these days:


Bhutan Photography Tour Package
People are always curious to ensnare the enchanting charm of Bhutan. The scenic backdrop of Himalayas, monasteries, cliffs, and trails of Buddhism etc., across Bhutan can lure any shutterbug. That's a major reason that special packages for Bhutan photography are now being proffered to visitors. It would be a magical experience, so, get ready with your camera and its charger. There isn't a site you would likely miss. The breathtaking valleys, snow-clad Himalayas, uh, that's indeed intriguing. A photography tour package for Bhutan includes capturing the culture of the country as well.


Bhutan Bird Watching Tour Package
It is said that birds shouldn't be caged and in Bhutan, this phrase is worshiped. Several nature lovers adore the activity of bird watching and different valleys of Bhutan provide this amazing opportunity. Apart from birds like herons, egrets, you can surely spot black-neck storks, shoveler, crested buzzards, white vulture, hen harrier, Himalayan buzzard among other birds. The entire group is led by professional bird watchers-cum-guides. If you opt for a bird watching tour for Bhutan, we assure that it would a magical Bhutan tour for you!


Bhutan Adventure Tour Package
The quaint valleys located in different cities of Bhutan are famous for their natural charm. On the other side, there are several adventure sites in Phuentsholing, Thimphu, Paro, Punakha, Jakar, Wangdue Phodrang, Trongsa etc., dotted with trekking trails, camping sites, and water bodies for rafting. Adventure lovers from different directions of the world throng to Bhutan for exploring its adventurous side. The tour guides and tour operators assure the safety of all guests by providing them with proper gear.


Bhutan Wildlife Tour Package
As mentioned earlier that 72% of the land in Bhutan is covered with dense woods, it provides shelter to various mammalian species. Owing to the imposition of different regulations and policies by the Bhutan monarch and authorities, the wildlife is being preserved by the formation of sanctuaries. Wildlife tour packages are highly demanded by tourists on a huge scale.


The Bottom Line
A beautiful Bhutan tour doesn't mean relishing a honeymoon or admiring the pulchritude of the cities. A Bhutan tour can be beautiful in multiple ways for people who want to buy theme-based packages. If you're all set to execute a long-pending plan for a Bhutan trip, contact a Bhutan tour operator and grab the best deals on a preferred Bhutan tour package.